Three more days of taking pictures - it must be a record!!! he,he
Day 5 - Panini's!
I bought Jason and Katie a panini maker for Christmas. I wasn't sure how much they would use it but I really shouldn't have worried. We've used it pretty much every other day since it was opened. It's fun, fast and easy to make a sandwich and we are enjoying trying new fillings. This morning I made Katie two little ham and provolone sandwiches for her lunch with the little pieces of left over bread. I was really tempted to eat one of these for breakfast, but I held off in the name of my child needed a full stomach after lunch.

Day 6 - A New Haircut
After growing her hair out for quite some time. Katie decided it was time for a change with her hair - eeek! The last time she got her hair cut she complained for weeks it was too short. I was really nervous she wasn't going to like the cut she chose, but....she loves it and so do I.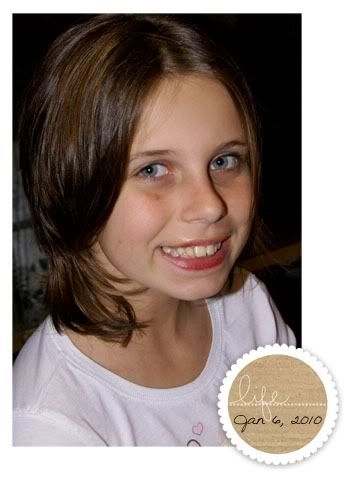 So what do you think of the new Katie? Jason immediately said she looked older and he wasn't letting her out of the house. The days of boys calling is just around the corner - sigh! Where does the time go?
Day 7 - Brrr!
The cold snap in Florida continues. This morning we woke to a heavy layer of frost on the grass (well not in our yard because we don't really have any grass) and the cars. We had to scrape the frosty ice of the windshield of the car so I could see enough to drive. Of course every parent decided it would be a good day to drive their kid to school, with it being in the 30's I guess I can see why. In any event, we are looking at least another week of cold weather and hopefully our herbs and flowering plants will make it through. Thank goodness for heated seats in the car (well at least for the driver.)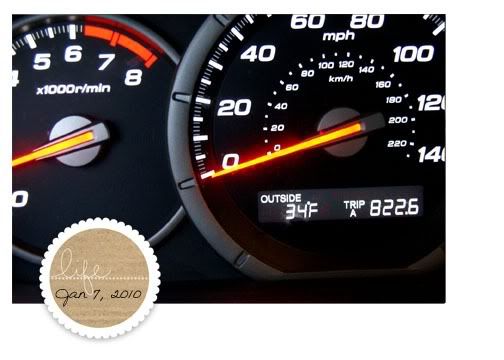 Tomorrow night I'm off to a crop...yeah, I know...how old school. LOL! Hopefully I'll have some new hybrid creations to show off over the weekend. With the high only being projected at 39 for Saturday I don't think I'll be leaving the house. Watch out kids - I'll be after your Snuggies!