I've found myself wishing the days away this week. You see, it's almost spring break! We are taking the girls on a 7 day cruise and I'm so freakin' excited. I'm not sure if it's the whole being away from work thing, or the no housework or cooking for a week thing...but I really can't wait. It's like being a kid a Christmas time all over again. Makes concentrating at work really hard.
I've been spending my time at Cruise Critic reading the boards for ideas and getting to know some of our fellow passengers. If you are planning on going on a cruise, Cruise Critic is an awesome site to visit before you book and then while you are waiting to cruise - careful, it's addicting!
In between now and our vacation departure it's field trip season. Katie has 3 field trips in the next week and a half. Each one requires her to be at school early or for me to drive her, plus world drum practice every Monday. She's getting to the age where I'm becoming a professional driver for her. (Well, minus the sparkling clean car and drinks and snacks - he,he). I can't believe she is in 5th grade - graduating from Elementary school. Where do the years go? (apparently with me wishing my life away to get to my next cruise)
So in between doing piles of laundry, driving kids, going to work, making dinner, yadda, yadda, yadda - I got some scrapping done this week. Here are a couple of layouts done with some new releases at the Digichick (coming tomorrow, April 1st).
Pool Fun
- featuring Seasons of Change by Karen Lewis and an awesome new template pack by Nikki Epperson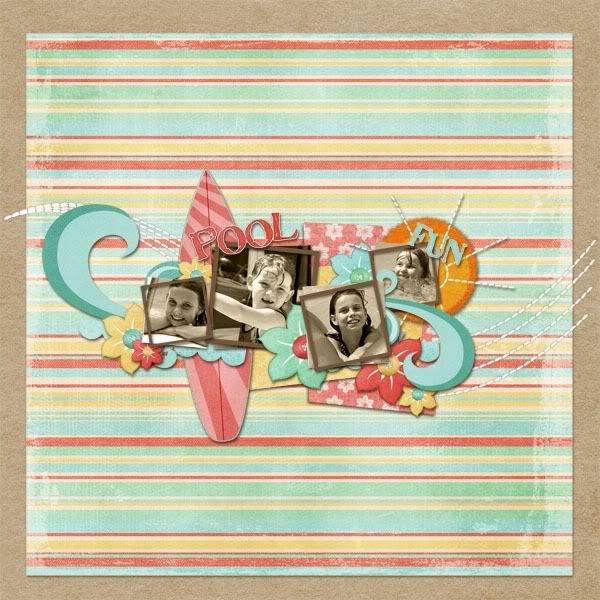 Birthday Girl
- featuring Cuppycakes by Jennifer Fox and that adorable alpha is by Sarah J - who I am so glad is back at The Digichick!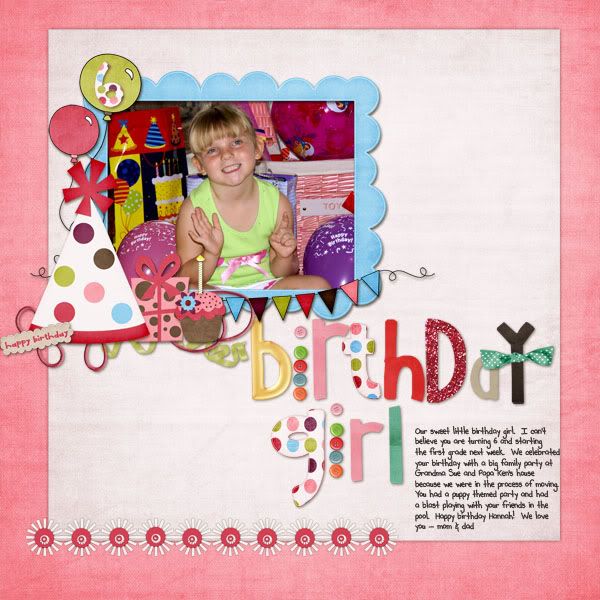 Stay tuned folks! If you haven't voted on your favorite Hybrid Project for Kelleigh Ratzlaff's Blog Hop then see the post below - hop along to all the blogs and vote for your favorite project. You could win $10 to Kelleigh's store.
I've got a few new Traci Reed hybrid projects coming up next week for you. Off to search for some inspiration. Have a great day!