It's super, hybrid blog hop day! So if you are in the mood for a ton of great hybrid ideas using
Kelleigh Ratzlaff Designs'
fabulous templates you are in for a great day. Grab a cup of coffee and come hop along! Did I mention there's a prize? Make sure you hop to
Kelleigh's blog
and comment on which of the projects you liked the best (vote for me!). You can win a gift card to Kelleigh's store at the Digichick and I could win too!
My project features Kelleigh's
Toolbox Template
(The Digichick) turned into a makeup box party favor. I mixed it up a bit and made it all girly!
I used Traci Reed's and Meghan Mullen's
Girl's Day Out
(Sweet Shoppe) kit to decorate the box. To make this easier on me - I opened Kelleigh's template in Photoshop Elements and colored the box black. To figure out how big to make each of the paper pieces I used the shape tool to make a template for each section by making the box just smaller than the actual box. I then moved all the pieces to a printing sheet. I printed on glossy presentation paper and trimmed. I pasted the decorative pieces on to the box before assembly (makes things much easier!!! I added a simple ribbon handle, a button and some little bows on the side to make this extra girly. What little girl wouldn't love this as a birthday favor??
For the invite I used my Cricut to cut the 4" scalloped paper for the background. Everything else was done in Elements.
Here's a few close up shots for you.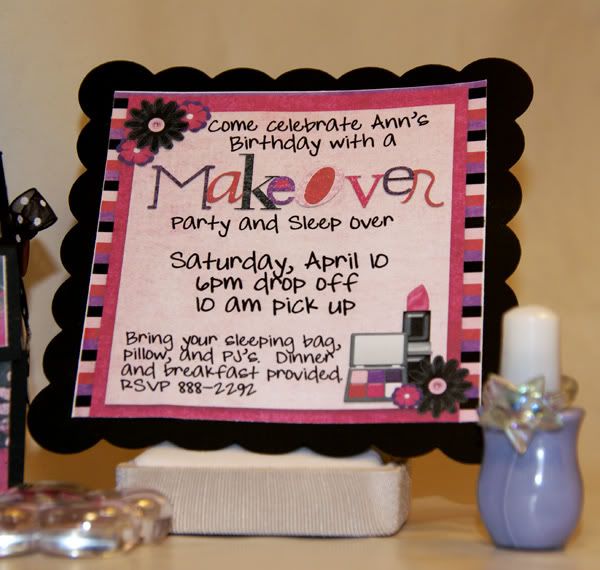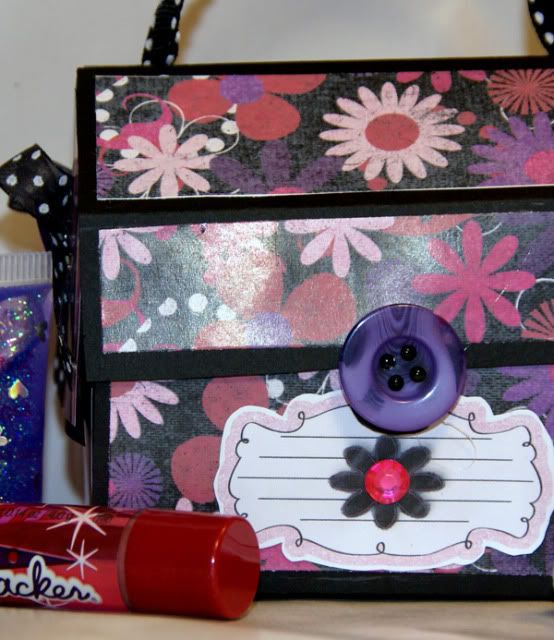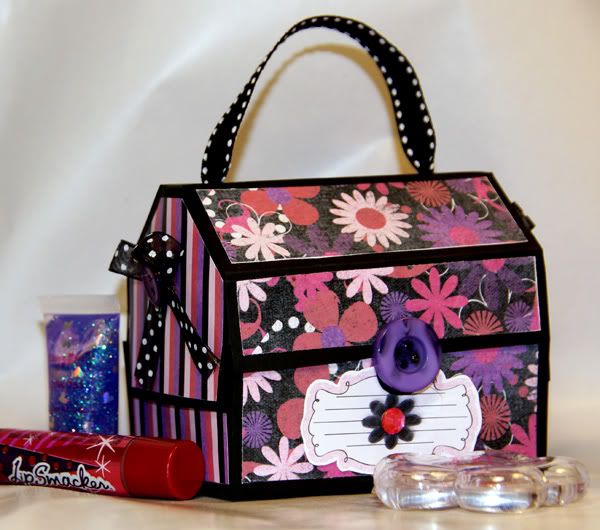 For more awesome hybrid ideas hop along and check out a few more cool projects on the blogs below.
Kelleigh
Tracy
Sally
Laura
Julie
Christy
Dana
LuAnn
Jacinda
Viva
Dalis
Holly
Sharyn
Karen Lewis
Linda
Alice
Meg
Sunghee
Carolina
Debbie
Kim
Have fun hopping! Oh yeah and as a bonus for my readers today....come check out my post on
Eva Kipler's Blog
for a step by step on how to make this adorable Chick Candy Dispenser using another of Kelleigh's rocking templates!