I am back from vacation (which was incredible!) and I've been a frantic mess this week. Lots of projects due, a huge test I have to take a work, trying to get the house ready for a Halloween party on Saturday (who's insane idea was that?)...etc. Good news - I get an extra hour of sleep Saturday night and we have zero plans for Sunday - sounds like heaven to me!
I love Halloween (at least the cute stuff). This year there are lots of treats out there for you digi and hybrid scrappers! Come back tomorrow for a little treat here on my blog and make sure you check out
The Hybrid Chick
because the Digichick CT and the Designers are all handing out treats on their blogs!!! Free goodies for us moms!!! Woot! Woot!
There is going to be some fun things going on at
Polka Dot Plum
tomorrow too! Hope to "see" you there!
I'm joinging their site CT as a hybrid contributor(thanks for the invite Suzy!) on November 1st. So make sure you come over and say hi.
I have a super cute project for you that's perfect for Halloween. Meet my boy Drac...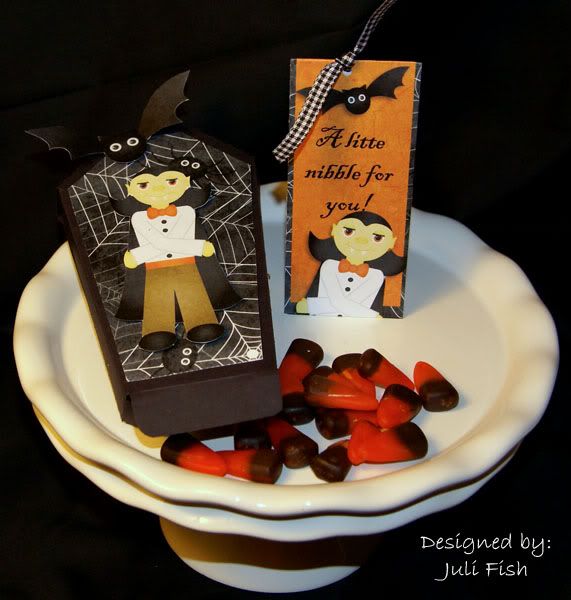 Isn't he just adorable? I found the coffin box template
here
. All the directions you need to assemble are included. I was kind of surprised how thing the box was, but in the end it's perfect for just a little card and treat. Even a gift card would fit inside. :)
The kit I used is call
Frankie and Jackie by Traci Reed
at the Sweet Shoppe. I'm on Traci's CT and let me tell you... she packs her kits full of great stuff! It's a great kit for Halloween pictures and some last minute crafts (come on you have two days till Halloween).
Finally I'll leave you with some Fall layouts. There are so many adorable kits out there this year...you should go ahead and pick up a few and just take more pictures this year (he,he - scrapbooker rationalization can be fun!).
Pumpkin featuring
Penny Springmann's A Little Kooky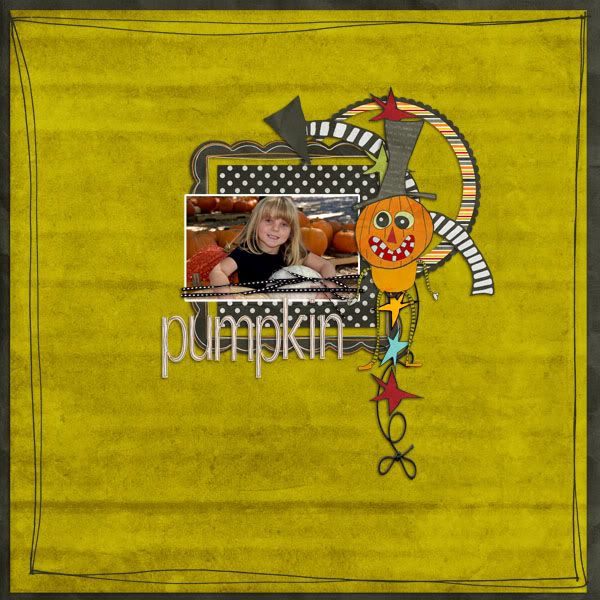 Autumn Bliss featuring Golden Harvest Collab by Mari K and Danielle E at the Digichick
Ahoy Mates featuring Spooked by Zoe Pearn at the Sweet Shoppe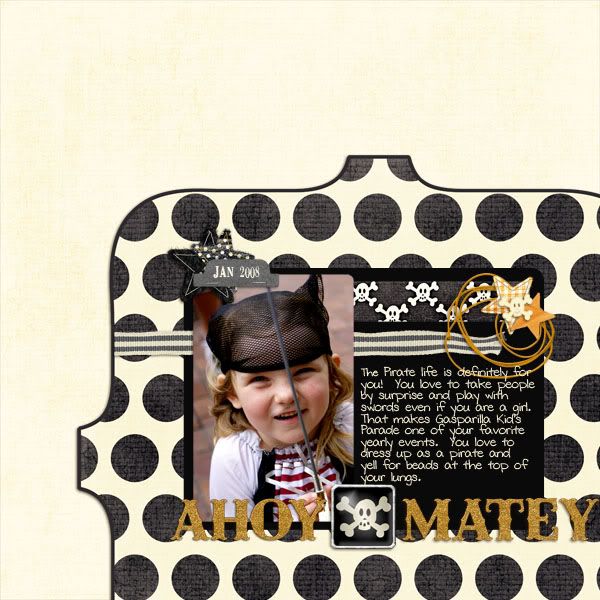 So come back tomorrow and get your freebie (I promise it will be a good one) and I'll have some more Fall/Halloween layouts and projects for you to enjoy.