It's time for another blog hop with Kelleigh Ratzlaff Designs Creative Team. The team has been super busy all week working with 3 new templates being released this week.
I had the pleasure of working with two of Kelleigh's new templates this week, her Perfect Pumpking Templates and her Top Heavy Bag Template.
Acorn Box
Made using
Kelleigh Ratzlaff's Perfect Pumpkin Template
and
Life Has A Story Collab Chapter 1 – The Digichick
. I used the medium sized template and I actually have this displayed just as photographed in my entry way because it's so stinkin' cute.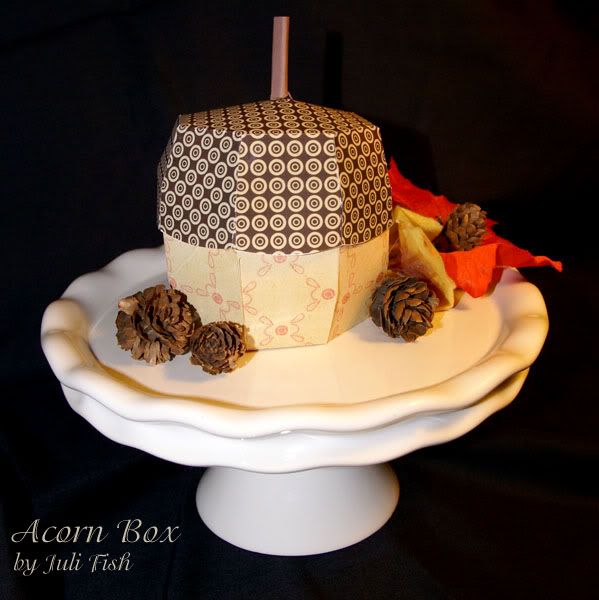 HINT: The trick with this box is to make sure you print the score lines on the box and take the time to score every line accurately so you get good crip folds.
No More Monsters Bag & Monster Spray
Made using
Kelleigh's Top Heavy Bag
and Traci Reed & Christy Lyle's Silly Willie being released at the Sweet Shoppe on Saturday 10/3 (you get a special sneak peek!)
Front of Box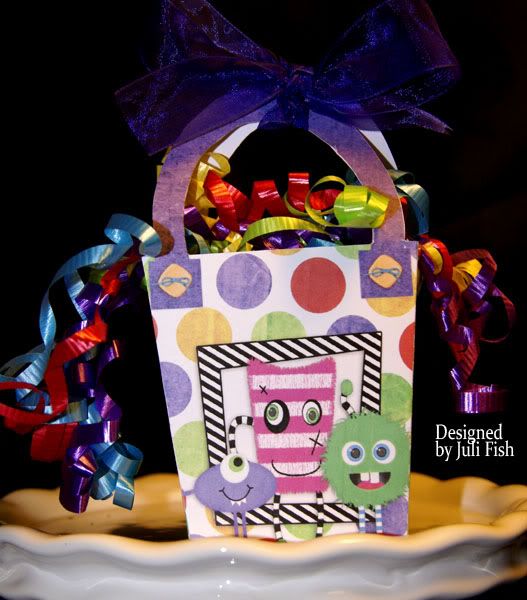 Back of Box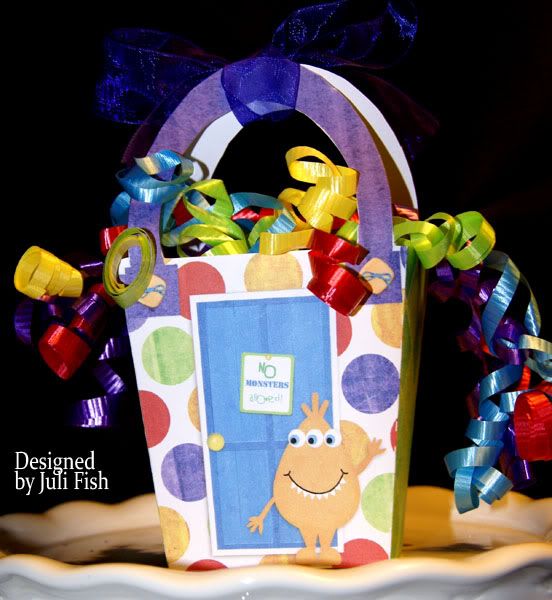 Now the fun part! Hop on over to the following blogs. When you get to Kelleigh's blog leave a comment about your favorite project (go ahead and vote for me - I don't mind!) One lucky person will be drawn to win a free Perfect Pumpkin Template. Good luck!
-
Tracy
-
Julee
-
Julie
-
Christy
-
Dana
-
Sunghee
-
Laura
-
LuAnn
-
Kelleigh