I'm participating in Kelleigh Ratzlaff's Blog Hop today - I'm so freakin' excited! Just to celebrate this fun occassion I tried out one of Kelleigh's new templates -
Matchbox Template Set
. This is the large version and it came together really quickly. I can see lots of potential for this box!!!
Here's my Happy Birthday version featuring Traci Reed's Happy Go Silly kit (Sweet Shoppe)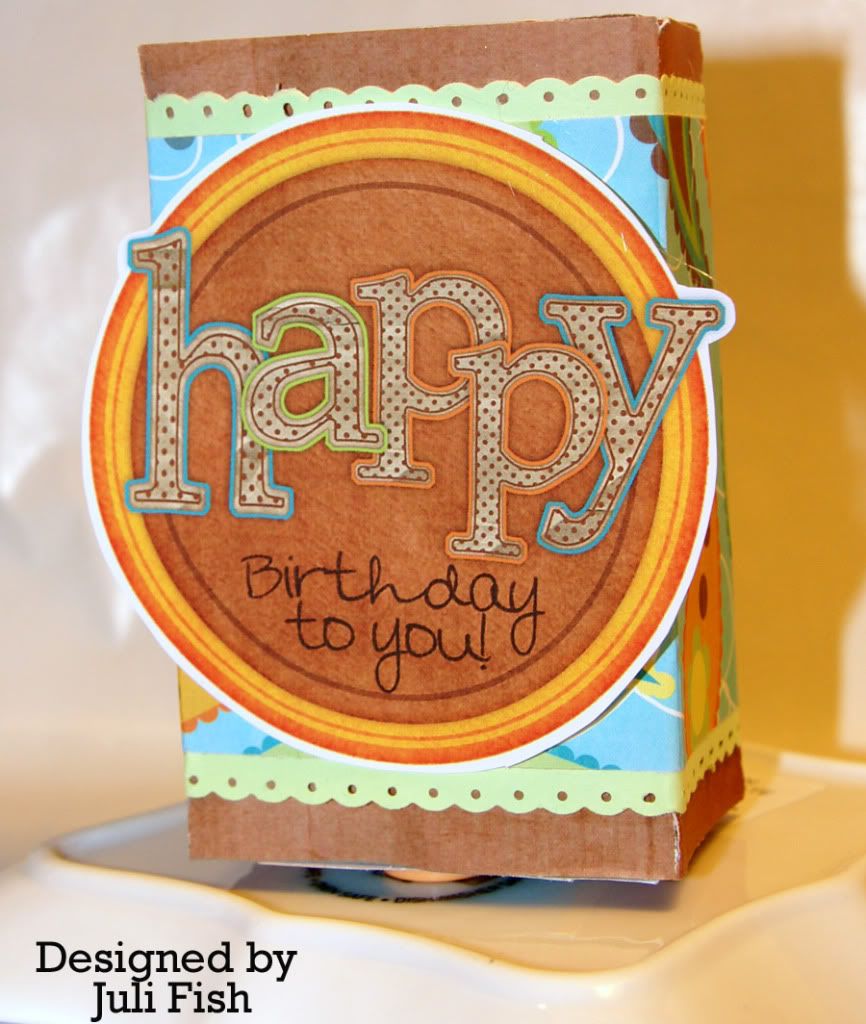 I simply used Kelleigh's easy template as a clipping mask to digitally cut out the box template from the brown bag paper. I then created a seperate accent rectangle for both the bottom box and the outside wrap. I printed all items on presentation paper and then used a paper trimmer to cut out. I used a piece of light green cardstock and my new scallop punch to create the green border for the wrap. The happy birthday to you circle was created in Photoshop Elements using pre-made circles and the alpha from Happy Go Silly. For assembly I simply used glue stick and double stick tape. Really - a cute project that can be done in little to no time!
Check out the
Matchbox template
at The Digichick. It's on sale for only $2.97 - what a steal!
I plan to tuck an I-tunes gift card inside so Katie (10) can give this to her BFF Erica for her birthday this weekend. Do you think this is cute enough to impress an eleven year old? I hope so...I wouldn't want to be the "uncool" mom!
Would you like to win a $10 Gift Certificate to
Kelleigh Ratzlaff Designs
? If so, go check out all of the Creative Team Member's projects, then head over to Kelleigh's blog and leave a comment. Tell Kelleigh which project you liked the best, or which project you can see yourself doing next.
Want another chance? Twitter about the blog hop and leave another comment on Kelleigh's blog! Facebook it, and leave another comment for another chance! Kelleigh will pick a winner by this Friday evening.
Kelleigh
Tracy
Julee
Julie
Christy
Dana
Sunghee