Since I'm home looking for a new job I thought I'd freshen things up a bit around here and really make this blog my own. So, thanks to the fabulous Zoe Pearn (who's CT I've been on for the last 2 years) I got myself a nice looking blog. Check out Zoe's awesome designs at the
Sweet Shoppe
!
Over the weekend we did our annual trip to the Boy Scout Pumpking Patch for pictures. Last year I forgot my compact flash card and didn't get any pictures (for which I was very peeved!). This year Jason declined to join us (gee, I wonder why) and the girls and I set out for what ended up being a fun trip. After explaining to the girls that the whole point of this trip was to get some really good pictures for Christmas presents this year and that it would save us some money those two little stinkers surprised me and cooperated fully. (Yeah, I nearly fainted right there in patch. LOL!) At first they were a little stiff, but as soon as I let them climb up on the hay stacks and jump off they were good to go.
Here's how some of the editted shots turned out: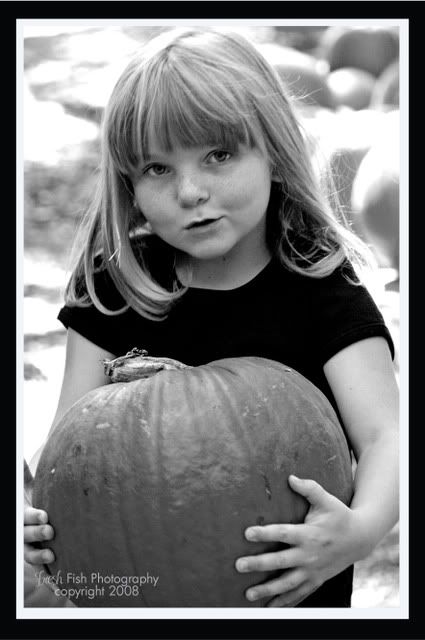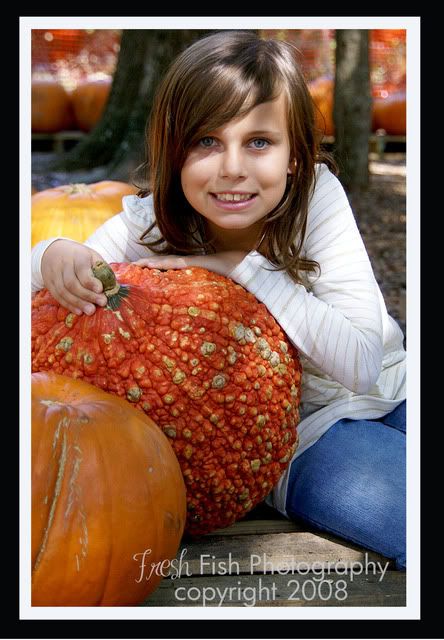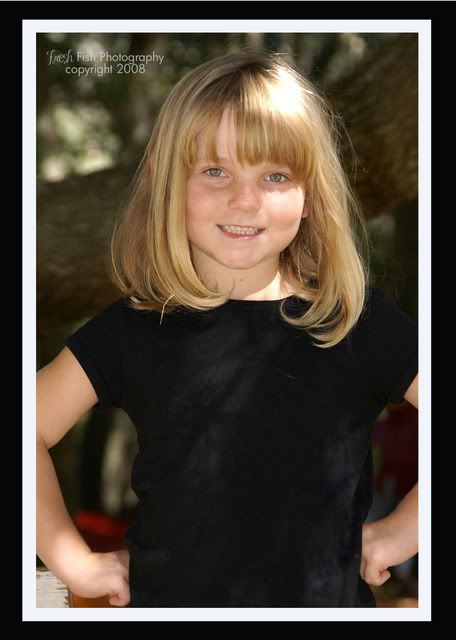 I've also been a crafty little bee this morning and decided to give Arts Cow a whirl and see how their free credits work. I have to be honest that the shipping prices are a bit high, but really it's comparable with Shutterfly when all is said and done. I ended up making myself a 8x8 photo book of our recent Bahamas Cruise, 2 decks of playing cards (for Jason's side of the family) and 2 round ornaments. Here is what the artwork for the ornaments looks like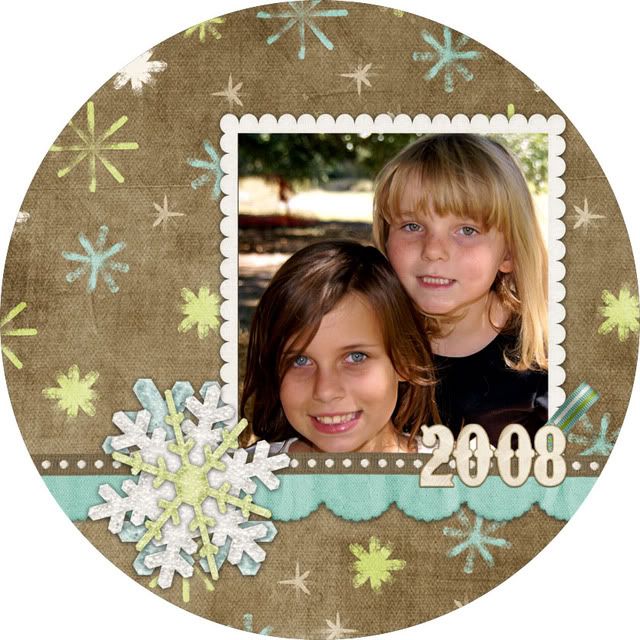 I can't wait to see how they turn out! If you'd like to check out Arts Cow's fabulous free credits for photo gifts go to
ARTS COW from here
and get 3, yes I said 3! FREE 8x8 photo books and 1200 FREE prints, you only pay for shipping! Also, check out thier forums. There are lots of people who give away their unused photo gift credits which makes for a terrific opportunity to make lots of great gifts cheap.
Check back later today for some fall projects I'm working on.